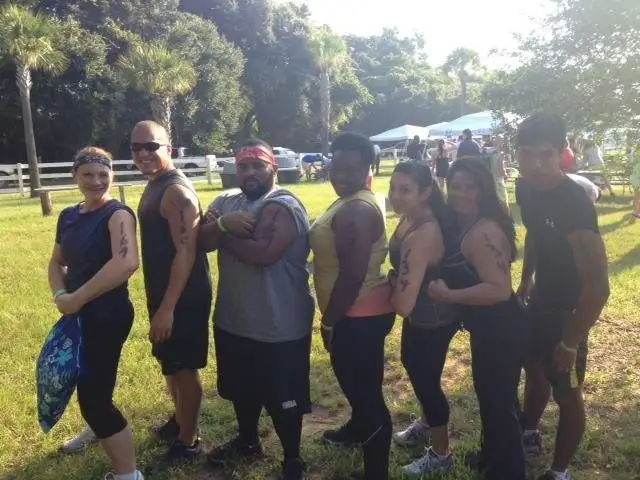 Although athletes stay active and try to maintain good health, they can easily experience pain or discomfort due to an injury or poor warm-up techniques. We often treat athletes suffering from excessive strain or chronic pain caused by strenuous activities. At Alignment Chiropractic in Summerville, SC our team of knowledgeable physicians will work with you to reduce your pain and improve your performance through our sports chiropractic care. We will work with you to provide natural relief from distress, aches, and soreness caused by sports or other physical activities.
Sports Injuries Are Very Common
Whether playing professionally or just spending time with friends and family, a sports injury can occur. A lot of these injuries aren't usually that serious but can lead to health complications if left untreated. We often see patients suffering from pain, reduced range of motion, and low energy when dealing with sports injuries. The sooner you schedule your first consultation after experiencing a sports injury, the easier it will be for your body to reduce inflammation and promote natural healing.
How Does Sports Chiropractic Help?
Choosing sports chiropractic care ensures you are working with a chiropractic physician who has the knowledge and experience to provide the testing at treatment needed for optimal relief of sports-related injuries. Dr. Taylor is very familiar with various types of sports-related injuries and has the knowledge and experience to work with athletes to ensure their musculoskeletal systems are in proper alignment, improving overall health and performance in any sport. Even when an athlete is not suffering from injury, Dr. Taylor can support the health of the nerves, joints, muscles, and discs. Once thoroughly evaluated by our team, Dr. Taylor creates treatment plans customized to each athletes' unique needs. If we are unable to meet the needs of the athlete, Dr. Taylor has a vast referral network that he can utilize to make sure the athlete gets the care that they need.
Benefits of Chiropractic Care for Athletes
Dr. Taylor is able to provide chiropractic care that helps reduce the amount of time an athlete needs to heal and reach optimal performance. Our specialized treatment can also help reduce the need for excessive prescription medication like opioids that can potentially be addictive for some athletes. Working with a chiropractor reduces the possibility of future injuries by improving your range of motion and flexibility. For example, when athletes experience improved flexibility, they are less likely to become injured as a result of regular activities and practice. We can also ensure that you understand how to properly perform warm-up exercises to avoid straining or injuring your body.
Contact Us for Sports Chiropractic Care in Summerville, SC
From sprained ankles to misaligned shoulders, there are many sports injuries that Dr. Taylor can treat. Not only does that help you feel better physically and start the healing process, but it's also a good way for you to feel more mentally ready to resume your sport. If you are looking for chiropractic care to treat your sports-related injury, contact us at Alignment Chiropractic in Summerville, SC to schedule your first consultation. Contact us today to learn more about how we can help you return to doing the things you love and back onto the field of play.